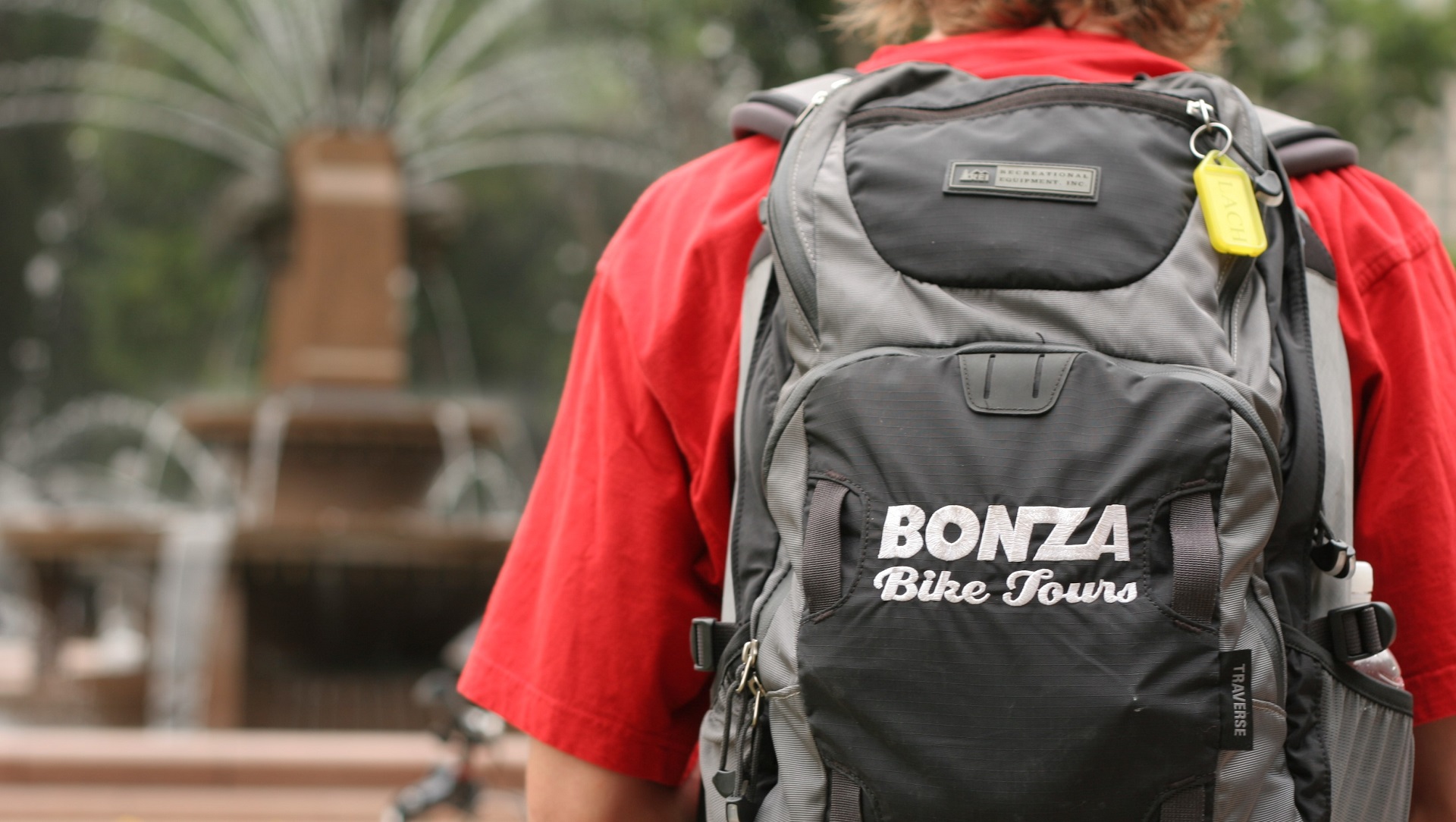 Job Description: Bicycle Tour Guide
ABOUT US
Since 2004, Bonza Bike Tours has been one of Sydney's top tourism experiences, ensuring every guest goes home with
amazing memories of their time with us and their time in Sydney. We are a fun company with a mission to provide the
most recognisable, unique and entertaining tours in Sydney. We place great value on customer service and understand
the importance of building strong, lasting relationships with our customers, business partners and employees.
ABOUT YOU
We want someone who enjoys working in a fun atmosphere, riding outside on beautiful days, and interacting with
people from around the world. We are looking for someone who will embody being a great tour leader and informative
friend in Sydney. We want a colleague who will work hard and have a good time doing it!
Bonza is looking for energetic Guides who can demonstrate the following qualities:
Positive, fun-loving attitude, while consistently performing at a high level

Flexibility to work in a dynamic, small business environment

Excellent communicator, composed, and able to think on your feet

Ability to learn from experiences and apply that knowledge to future actions and decisions

Ability to adapt communication style to different audiences and relate to any type of person

General creativity and ability to come up with new ideas and solve problems on the spot

Ability to study and recall large amounts of trivia and historical facts

Enjoys working outdoors year-round and meeting people from various countries and cultures

Confident and comfortable riding a bike

1-2 years of experience in tourism, hospitality, restaurants, retail, or other customer service role
ABOUT THE ROLE
Bicycle Tour & Experience Guides (Guides) ensure guests have a fun, memorable, and entertaining end-to-end
experience. Guides achieve this by engaging customers from the moment they are deciding on Bonza Bike Tours, during
the in-person experience, and through to the post-experience follow up.
Physical Condition
Applicants should be capable of cycling 15-35 km per day (1 to 2 tours) with a 5 kg backpack, along with other physical
requirements necessary to assist tour guests (loading/carrying bikes, etc.). Maximum lift required is about 25 kg.
Standard Rate
This is a casual position. The hourly rate is $27.25 with an average of 5 hours worked per tour. Superannuation is
calculated at the applicable rate. We provide a comprehensive training program at 100% of the Standard Rate.
APPLICATION INFORMATION
Please forward resumes to "Manager" at service@bonzabiketours.com and include the following information:
– A brief description of why you want to be a Bonza Tour and Experience Guide
– Your availability/schedule for at least the next 6 months
– CV with contact information


Bonza Bike Tours & Rentals Sydney
Bonza Bike Tours & Rentals Sydney Bonza Bike Tours Pty Ltd 30 Harrington Street, The Rocks, Sydney, NSW 2000 Phone 02 9247 8800 Email info@bonzabiketours.com